VALERIA CHIADO' PIAT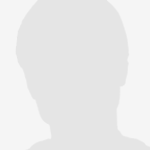 Full Professor

Member (Commissione Disciplina Studenti)
Vice Head of Department (Department of Mathematical Sciences)
Vice Coordinator (Department of Mathematical Sciences)

+39 0110907523 / 7523 (DISMA)
Professore Ordinario presso il DISMA -Departmento di Scienze Matematiche "G. L. Lagrange", Politecnico di Torino (Italy). Vice direttore di dipartimento. Area di ricerca: problemi asintotici per modelli variazionali e differenziali che emergono nella scienza dei materiali e nella fisica, incluso lo studio di omogeneizzazione e vibrazioni i mezzi eterogenei.
Scientific branch
MAT/05 - ANALISI MATEMATICA
(Area 0001 - Scienze matematiche e informatiche)
| | |
| --- | --- |
| Research topics | Homogenization techniques and asymptotic methods for problems with multiple scales |
Skills and keywords

ERC sectors

PE1_8 - Analysis

Keywords

Asymptotic homogenization

Calcolo delle variazioni. equazioni a derivate parziali. metodi asintotici.

Calculus of variations

Elliptic partial differential equation
Scientific responsibilities and other assignments

Conferences

Beyond Elasticity: Advances and Research Challenges/ CIRM, Francia, 16-20/5/2022, Program committee

Research networks

Progetto Gnampa-INdAM "Problemi variazionali in domini a struttura geometrica complessa". Coordinamento (formalizzato).